What we're NOT saying about Mediapro's fab training reviews in Europe!
Kevin and Maria have been clocking up the miles and enjoying the delights Germany has to offer. They've just returned from coaching senior managers of an innovative global company whose HQ is based in Frankfurt… and its been going so well, they want us back! Referrals from former happy clients like this really are the best form of advertising. We've had many over the past 17 years – something we're proud of.
I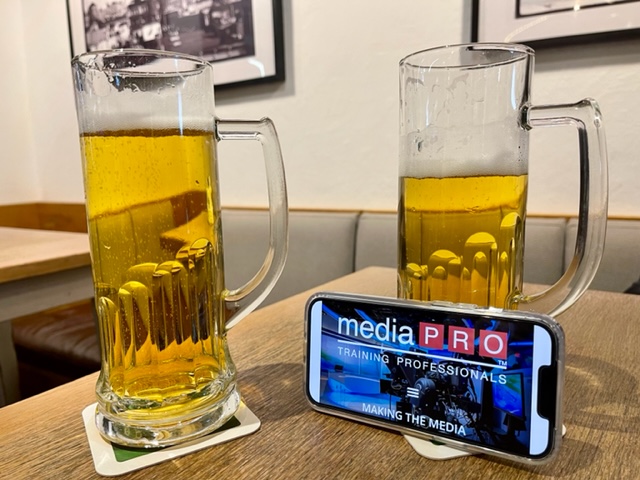 It's also been an enjoyable time for our reporter trainers to be out on the road covering news stories. More varied and lighter items are making their way back into run orders. Finally too, there's little need for masks or social distancing as we conduct interviews. Here are some photos captured by our crew as they filmed a show centred on the Sir Cliff Richard classic, Summer Holiday, that's set to tour coastal resorts… you guessed it… this summer!