The positivity of the people we meet out on the road are keeping the Mediapro training team going. As we do local and national online, radio and TV interviews, our journalist trainers all say it's the 'normal' people, not the celebrities, that are the most inspiring. Key workers like the nations posties have working throughout the pandemic and some have been dressing up to raise money for the NHS. Our journalist trainer Maria Veronese spoke to hers for BBC news…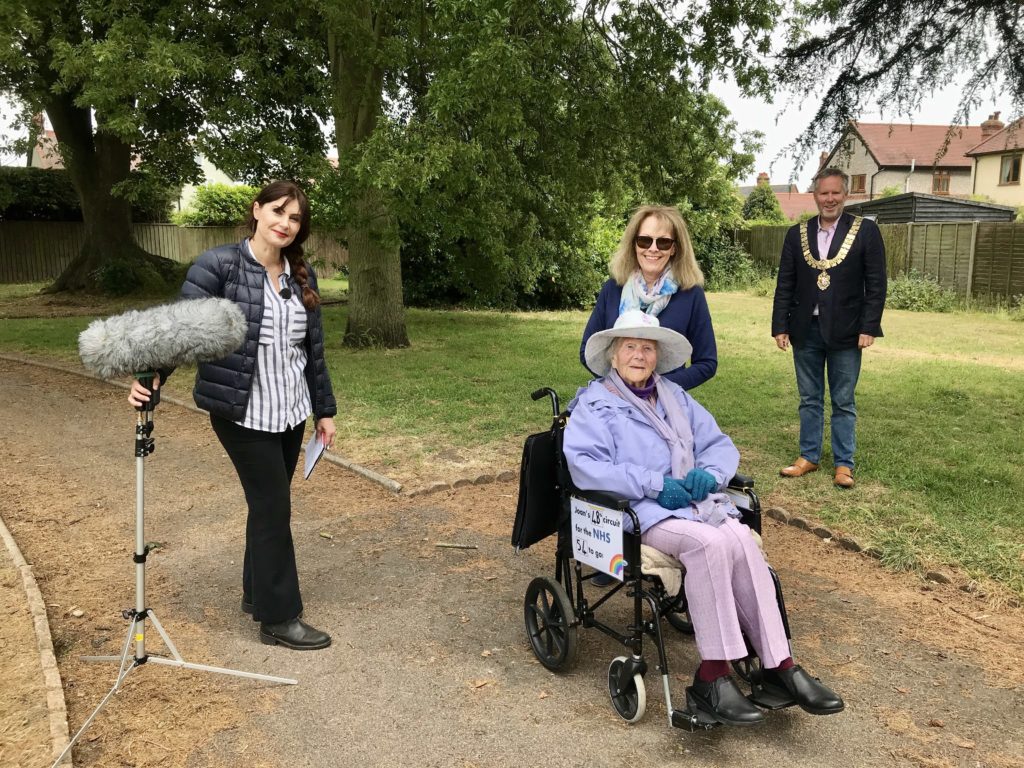 People of all ages have been doing their bit. Mediapro's Maria Veronese had the privilege of interviewing 101 year old Joan Rich dubbed 'Joan of Park'. Joan too is raising NHS funds, by walking around her local park in Felixstowe. She hopes complete 102 laps before her 102nd birthday in September. Inspired by Captain Tom, she's already half way through her challenge of 35 miles and raised more than £20,000. You can see Joan speaking to Maria here:
https://www.facebook.com/bbcnewseast/videos/joan-of-park-halfway-through-walking-challenge/1623634824479438/
And as the virus restrictions ease, our journalists have been meeting those preparing to re-open this month. Here's BBC cameraman Jamie working in the heat to get some superb shots for the evening news… and when Boris gave hairdressers the green light, naturally Jamie was over the moon!