Bear hugs may be out this year but spirits remained high throughout Children in Need. There's no denying 2020's been challenging but viewers successfully raised more than £37m to help young people across the UK.
This year's CiN adapted to the practical challenges of Lockdown 2 with some significant format changes, including shortening the length of the telethon to just three hours on BBC One. The Mediapro team's made its annual donation and we applaud all who've taken part and given generously!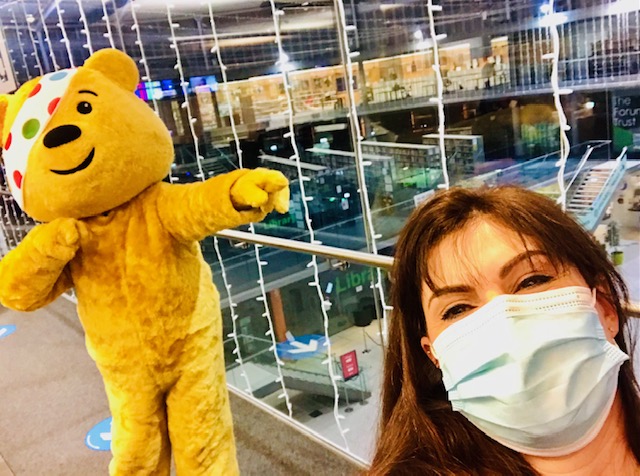 Mediapro's Maria Veronese with Pudsey at the BBC during Friday night's TV telethon.