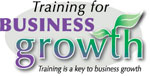 The recently constructed Centre for Eco and Business Training on Norwich's Rackheath Industrial Estate is Mediapro's new Get Media Savvy! base.
It's been built to encourage community groups, schools and businesses to work along side each other in a supportive and collaborative environment. The centre boasts two training rooms and specialised eco-laboratory and eco-food technology suites.
Mediapro's next one day Get Media Savvy! course on 18 May covers news release writing skills and press and radio interview techniques. There are a couple of spaces left, however if you miss out, you can register now for the 9 July Get Media Savvy! session. To book, call Broadland Council Training Services on 0800 389 1113 or Mediapro 01603 879969.