Mediapro wins position on NORMIT board!
Mediapro is proud to have been voted onto the NORMIT Advisory Board. NORMIT promotes resilience and business continuity to a diverse range of businesses and professional organisations, enabling them to access a range of emergency management and business continuity experience and knowledge.
Mediapro beat stiff competition to represent Normit's Private Sector organisations for a term of 2 years. We are looking forward to working along side existing board members which include; Norfolk Constabulary, Norfolk Fire and Rescue, Anglian Water, Norwich International Airport and Dow Chemical Company.
Learn how to Write a Dynamic News Release and more…!
If you would like to book a place on our next Get Media Savvy! course book now. The next session is on the 23rd of November. Call Louise Carroll at Broadland Council Training Services on 01603 295021 or go to:
www.broadland.gov.uk/training
Village Hall
A charity project we've been supporting has come to fruition! The old village hall at Weston Longville, Norfolk has been demolished and replaced. The new hall will serve children and adults from three rural communities. Last year our trainers shot and edited a short Mediapro film to help win £300,000 worth of funding for the build.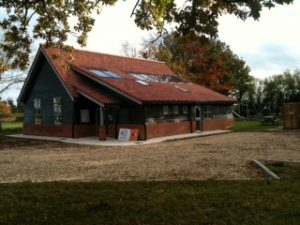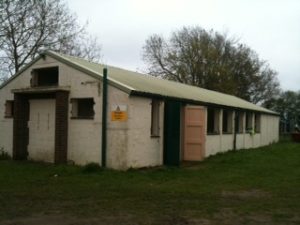 On the road reporting
Interesting stories our trainers have recently covered have seen us going behind the scenes at Britain's iconic Branston Pickle factory. The former Premier Foods sandwich filler company, based at Bury St Edmunds, has been sold for £92.5m to the Japanese company Mizkan. 'Togging up' on the morning of the announcement to film for news bulletins was a bit of mission – all jewellery, phones, pens etc had to be removed – in favour of white coats, approved shoes, helmets, ear defenders and rather fetching hairnets!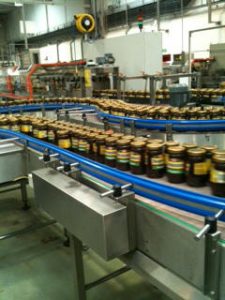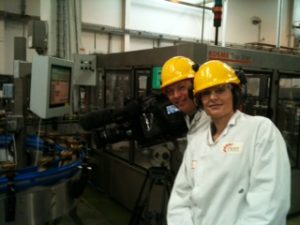 And after 23 years known as the 'man with no name' a memorial has been held in Weybourne for Michael Sutherland. The 34 year old's body was exhumed to conduct DNA tests with the results finally revealing Mr Sutherland's identity. His family and some locals attended the ceremony at the village church and at Mr Sutherland's grave nearby.