Those of you wanting your media related questions answered there's good news on the horizon. Mediapro's been asked to speak at a number of events around the country…. This month it's at the headquarters of the UK's largest independently-owned regional media business, Archant. For full details about this and future Mediapro speeches and lectures give us a call during office hours on 01603 879969.
Congratulations to Mustard TV! Ofcom has awarded Mustard TV a licence to run a new local TV channel in Norwich. Archant together with local partners will work together to start Mustard Digital online in January. This time next year Mustard TV will also start broadcasting on Freeview channel 8. The station will be on air from 6am to midnight, seven days a week, providing access to the latest news, weather and traffic information.
As well as our bespoke media training Mediapro's stable of journalists have been enjoying covering a variety of news and sporting events. Highlights include interviewing the Sky Tour of Britain cycling team including Tour de France winner and Olympic Gold Medalist Bradley Wiggins and World Champion Mark Cavendish.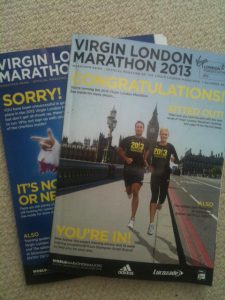 What's this? Has someone at Mediapro actually won a 2013 Virgin London Marathon place? Looks like it – much to the disgust of those in the office who've (again!) been unsuccessful in the annual ballot. Well at least one of us is going to get fit….!
Finally, for the Mediapro team 'Weird and Wacky Broadcast News Story of the Month':