Preparing training courses for clients such as Fendercare Marine is immensely enjoyable. Mediapro's coaches learn a lot while researching realistic scenarios for management teams heading companies such as Fendercare Marine, a world-leader in its field.
With more than 40 operation bases around the world, including the UK, the Middle East, Singapore, India, Nigeria, Ghana, Australia, Angola and Brazil, Fendercare Marine is a global multi-industry organisation. Often working in challenging environments, the company provides products and services to the commercial marine, naval, offshore oil and gas and renewable energy industries. This is what Fendercare Marine's most senior managers had to say about Mediapro's recent Crisis Management and the Media Masterclass:
"Loved every bit of it whereas I expected to hate it. Good to take us completely out of our comfort zones, but gave us the confidence to move forwards within our company regarding speaking to the media. A brilliantly planned day."
Lara Griffin
Fendercare Marine Director
"Very good day. Dispelled a lot of myths. Good info, good tips, good feedback. Absolutely have more confidence now to deal with the media."
Eric Plane
Fendercare Marine Managing Director
Some of our journalists have been working on a number of hard hitting news stories in recent weeks. One has been about outlawing forced marriages in England and Wales. In a series of moving interviews in preparation for the law change, victims told us that criminalising forced marriage sends a powerful message.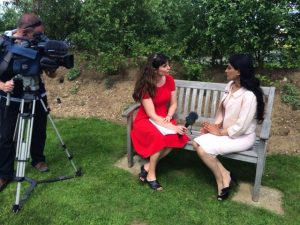 While the Mediapro team works – it seems around the clock – to meet demand, one trainer has the good fortune of also enjoying a bold new cross channel business project called the Women's Professional Career Development Programme. Between reporting and media training bookings, Maria Veronese is taking part in senior management and career progression coaching on the French coast at Ouistreham, Normandy and the UK's horse racing capital, Newmarket. "It's an amazing experience and the start of something very positive, professional and fun particularly for British and French women," says Maria. "I feel honoured to be part of the groundbreaking WPCD pilot and I'm delighted to be asked to be a mentor for the many more business leaders expected to participate in future."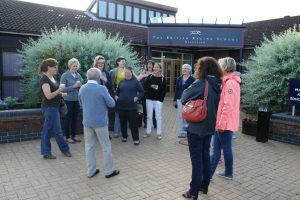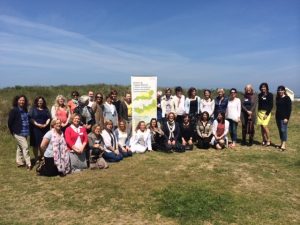 Finally, our thoughts remain with journalist Peter Greste and his two Al-Jazeera colleagues who have been jailed for 7 years in Egypt. Last month the court ruled they are guilty of collaborating with the Muslim Brotherhood. Claims that have been widely discredited. We sincerely hope Peter and his colleagues will be granted clemency and freed very soon.