Scotland, Peterborough, London, Norwich, Cambridge, Bury St Edmunds…this month we've got a packed UK based media training schedule!
Much of Mediapro's work is repeat business. Word of mouth recommendations also make up a large portion of our bookings. However, there are companies who take a bit of a leap into the unknown and book us via our website. Golden Charter, the UK's largest independent funeral plan provider with an annual turnover of £120m, did just that. This is what their senior managers had to say about our recent bespoke sessions with them in Glasgow:
"The trainers have been very responsive when arranging the session – helpful. They also made themselves familiar with the premises prior to the session and answered all those awkward questions. They were very reassuring and supportive."
Valerie Smith
Communications Manager
"Enjoyed it thank you."
Ronnie Wayte
Managing Director
"A very enjoyable and informative day – I look forward to testing myself in a live scenario! (maybe…)"
Michael Corish
Commercial Director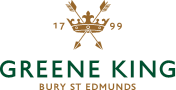 Greene King and Anglian Water's latest round of our Crisis Management and the Media Master Classes has also been well received:
"Really enjoyed it. Thank you."
Chris Houlton
Managing Director Brewing and Brands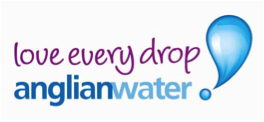 "Some of the situations we get 'caught in' are very emotive – you don't want to just speak without some pre-planning. It was useful to lean how to control the interview situation and not be rushed into an immediate response."
Lu Gilfoyle
Catchment and Coastal Strategy Manager
It's been an especially exciting month for our trainer, Maria Veronese. She's had the good fortune of interviewing the highly regarded former BBC war correspondent and politician, Martin Bell (pictured).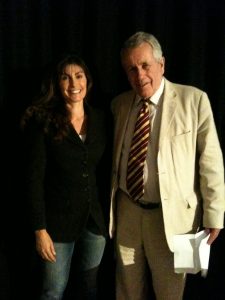 Maria says: "I used to turn around Martin's reports when he filed from conflict zones to BBC World at TVC London. He's a talented communicator. Most people are unaware of the fact that Martin recorded his voiceover tracks straight to mic – no script – simply from his vast knowledge and from the heart. An inspiring journalist."
And with Mediapro's support, Maria managed another personal goal by shaving a staggering (literally) 8 minutes off her personal best 26.3-mile record when competing in the London Marathon. Run fat girl run! Well, not all support has to be flattering does it? Love the start line loo options! (pictured)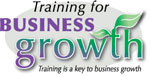 Don't despair if you missed out on Mediapro's May 15th Get Media Savvy! course, held in conjunction with Broadland Council Training Services. Bookings are now being taken for July. Call Louise Carroll at BCTS on 01603 295021 to secure your place!